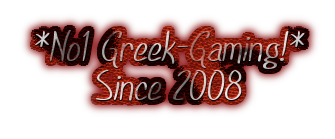 Welcome to *No1 Greek-Gaming*
Sign in
Create Account
Your are not member yet?
Why not sign up today to start posting on our community forums and download a lot of related things.
Last Updated: 07-18-2016, 03:24 PM
Name: Sea
Category: [Cs 1.6] Classic SkyBoxes
Submitted by: Pervade
Downloads: 0
Views: 532
Version: 1.0
MD5: 6128e0e6877f7177e3ef87ba89dd32fa

Your rating: N/A

Average rating: N/A

Description:


Ενα ιδανικο skybox για zombiemod servers!

An ideal skybox texture for zombiemod servers!

License:
Thanks to kaspek , this work is licenced under: https://creativecommons.org/licenses/by-nc-nd/4.0/
Original source of material taken: http://gamebanana.com/textures/download/4021
Disclaimer: Downloaded from gamebanana and uploaded for free sharing proposses and there will be no modifications or future sales of this product and the current uploaded is exempted from any liability.
copyright:Kaspek.

Leave a comment
To leave a comment you must log in.