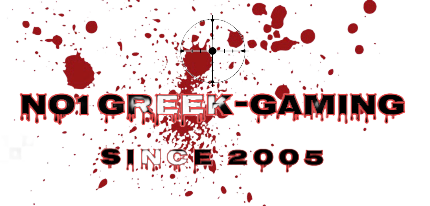 Welcome to *No1 Greek-Gaming*

Login
Create Account
Your are not member yet?
Why not sign up today to browse our forums and download a lot of related things.
Last Updated: 06-25-2016, 10:45 PM
Name: de Big-Gun 1
Category: [Cs 1.6] De_Maps
Submitted by: GiorgosJK
Downloads: 1
Views: 422
Version: BG1
MD5: e1ff361a35d7cedba9d6b0bdcde744c8

Your rating: N/A

Average rating: 4

Description:


Περιγραφή: Σχετικά μικρό μαπ με 1 bomb site στο κέντρο, 2 πυργάκια στην μεριά των Ct και 2 κρυψώνες προς την μεριά των T. Υπάρχουν τοιχάκια προστασίας για να μην χτυπάν πολύ οι awpers και γίνειται βαρετό το game, έχει διάφορα box, barrels και το bombsite έχει γύρο του γυαλιά και 4 bomb-crates που σκάνε αν τα πυροβολήσεις. Οι Τ έχουν 2 εξόδους ενώ οι Ct 1. Οι Τ έχουν 1 σκάλα που ανεβαίνει πάνω στα τοίχοι του μαπ! Επίσης δεν έχει τα όπλα στο πάτωμα τα αγοράζεις!

ΥΓ. Παρακαλώ διαβάστε αυτά που λέει στο License.

License:
The map belongs to IND Gaming Community (www.indianapolisteam.blogspot.com)
You don't have the right to share it to other communities but you can download it and play it whenever you want!
Map creator: JK
Contact: www.indianapolisteam.proboards.com

Leave a comment
To leave a comment you must log in.
06-29-2016, 04:49 PM
Ενδιαφερουσα περιγραφη